What exactly is a Commercial Cleaning Company?
Commercial Cleaning Companies are similar businesses to Janitorial Service Companies with one significant difference. Commercial Cleaning Companies focus more on deep cleaning that may occur once or twice a year. These deep cleaning services may include carpet cleaning, floor waxing, window cleaning, and pressure washing. Because of the deep cleaning nature of these companies, the risks the business faces are distinctly different than other cleaning companies and so are the insurance policies they need to secure. Here are three types of commercial cleaning companies, three risks those companies face, and five types of insurance all commercial cleaning companies should consider purchasing.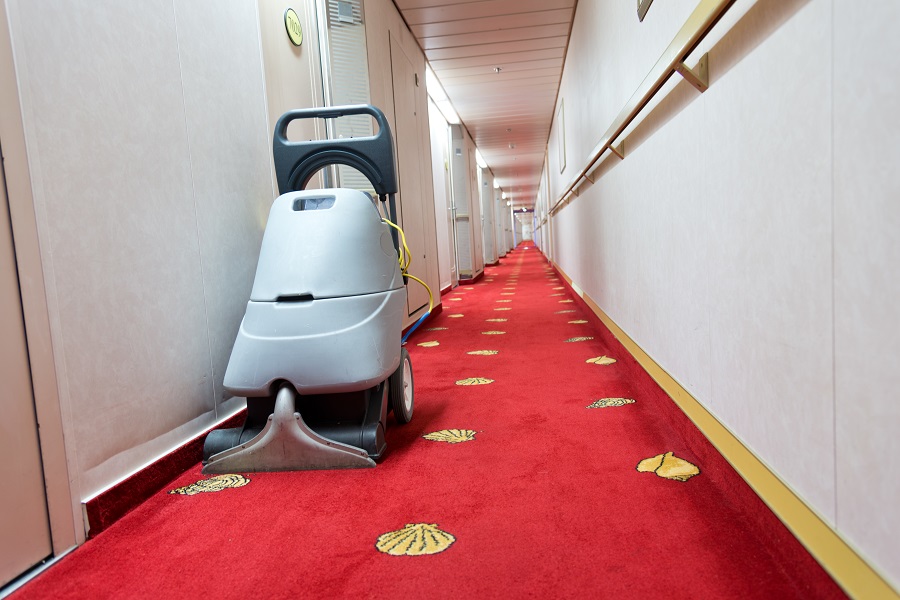 Types of Commercial Cleaning Companies
Carpet Cleaning
Carpet Cleaning includes the removal of stains, dirt, and allergens from carpets and rugs. The removal is done through two primary methods: Hot Water Extraction and Dry Cleaning. Carpet is the main floor covering in most commercial settings. With the advent of cubicles and workstations, fabric can now cover many businesses all the way from floor to ceiling. If this is the case, carpet is a big investment that needs to be protected. This is why companies will pay to have specialists come in to clean only their carpets.
Window Cleaning
A commercial window cleaner uses a wider variety of tools to accomplish window cleaning in a very efficient and thorough manner. Because of the difficulty of this task, especially on high rise buildings, many property management companies are willing to pay to have an outside company clean the windows of their property periodically.
Pressure Washing
Pressure washing or power washing is the use of high-pressure water spray to remove loose paint, mold, grime, dust, mud, chewing gum and dirt from surfaces. The surfaces that need to be cleaned are often buildings, vehicles and many concrete surfaces.  Property needs to be cleaned and stained periodically and the previous paint or stain needs to be removed. Pressure washing can make sure this gets done and the new coat of paint or stain is there to protect your businesses property for years to come.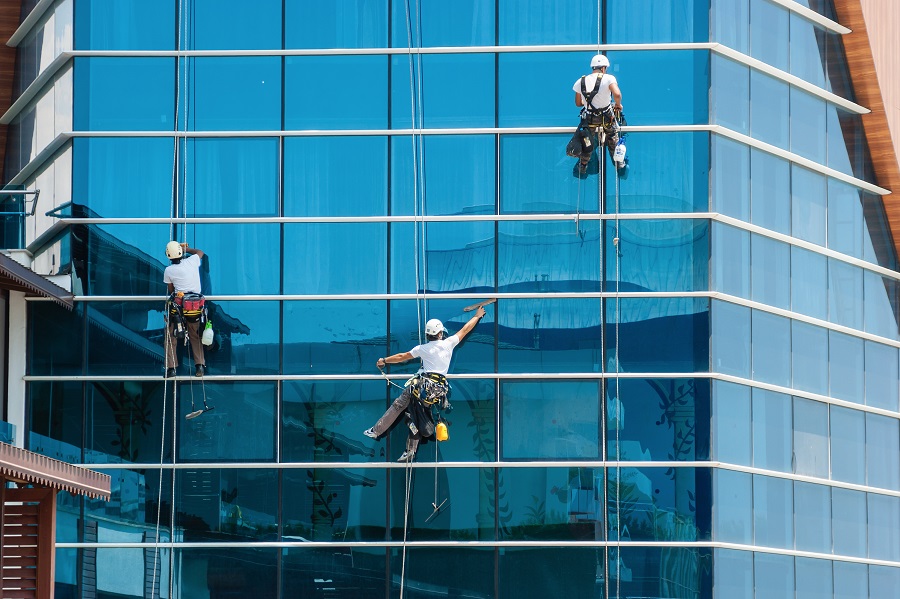 Risks Commercial Cleaning Companies Face
Employee Theft
Unfortunately employee theft is a realistic problem in the commercial cleaning industry. Employees are often working at a third party site and frequently they are working with little or no supervision. Insurance should be purchased to deal with this situation. Also, your business should be prepared for the day when your employee is falsely accused of theft. It is common in business for things to go missing or to be misplaced. Your business is a prime target for blame when something goes missing because it is far easier to blame a third party company than to investigate an employee you have to look in the eye on a daily basis. In many cases it is better to apologize and move on then to argue trying to prove your innocence. No matter how your business decides to deal with each situation, it is important to plan ahead for the day your business experiences employee theft.
Working at heights
Working at height is one of the largest causes of fatalities and serious injuries. Common cases of injuries include falls from ladders and through fragile surfaces. In addition, many injuries involve over-reaching, over-balancing or the failure of a fragile surface. If you have employees who work at heights, it is extremely important to supply them with the proper training and equipment to do their job safely.
Working with chemicals
Chemical hazards and toxic substances pose a wide range of health hazards. Just a few of those hazards include:  irritation, sensitization, carcinogenicity, flammability, corrosion, and the likelihood of it becoming explosive. There are a number of factors that should be considered before choosing a cleaning product. The beginning of these concerns should be the ingredients, how it will be stored, whether ventilation is adequate in the storage area, and if the chemical can come in contact with am employees skin. No matter what type of commercial cleaning business you operate and what type of chemicals you decide to use, the use of chemicals should be done carefully with the health and well-being of your employees as well as clients in mind.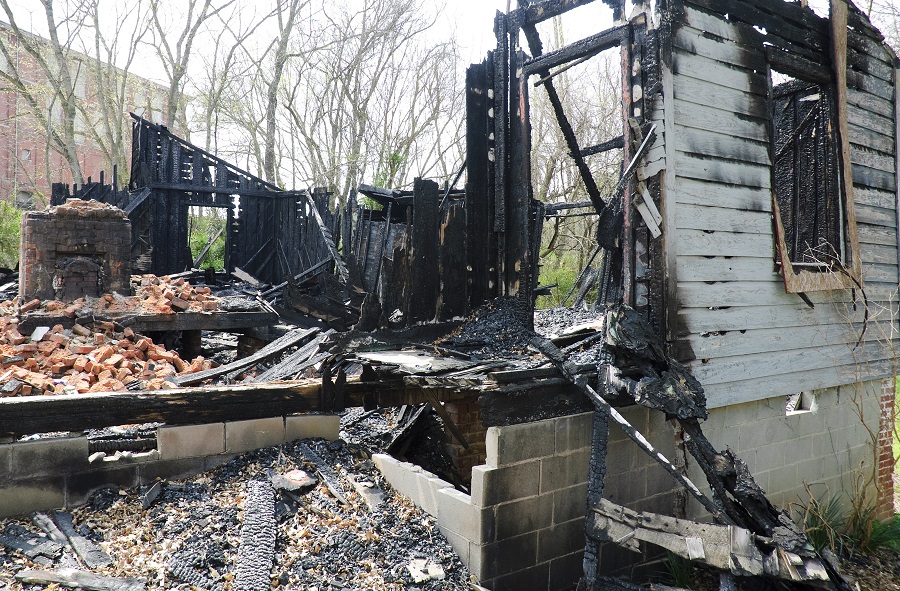 Insurance Commercial Cleaning Companies should Consider
General Liability Insurance
A general Liability Policy is designed to protect a business for third-party claims of bodily injury and property damage.  In most states, general liability insurance is required by law for most commercial cleaning companies. For this reason, it is typically the first insurance policy a business purchases. One thing to keep in mind when securing coverage is that general liability is not all encompassing. Taking an adequate amount of time to talk with your insurance agent about all the activities of your business will help you determine what policies your business definitely needs and what policies you can do without.
Workers Compensation for Commercial Cleaning Companies
Workers Compensation Insurance is also required by law for most commercial cleaning companies in most states throughout the United States. This policy is frequently referred to as the 'exclusive remedy'.  It is called the 'exclusive remedy' because the system provides employers with the comfort of knowing they will not be sued for injuries that occur on the job and employees benefit from medical bills and wage replacement when they are injured on the job.
Employee Dishonesty Insurance
Crime exposure comes mainly from theft by employees of clients' property. Background checks, supervision, monitoring and regular crew changes are all used to minimize the exposure. Employee dishonesty may also be covered under a commercial crime policy.
Umbrella Insurance  for Commercial Cleaning Companies
Commercial Cleaning Companies may need an Umbrella policy if the busniess is not sure the limits of their underlying policies will fulfill the liability of claims.  If you fear a claim may exceed the limits on liability coverage an umbrella policy is purchased in order to help cover your businesses liabilities in excess of the limits on the underlying policies.
Business Owners Policy (BOP)
A Business Owners Policy (BOP) combines general liability insurance with additional lines of coverage built into the policy. A BOP is often better suited for small business owners because they include targeted coverage options designed for specific types of businesses. Insurance carriers have historical claims trends on file and they know what types of accidents happen most often in any given industry. With this knowledge in mind, they know what policies commercial cleaning companies need and what types of policies the business may be able to go without. No matter what is most important to your business when purchasing insurance, it is important to partner with an insurance agency that you trust and listen to their recommendations.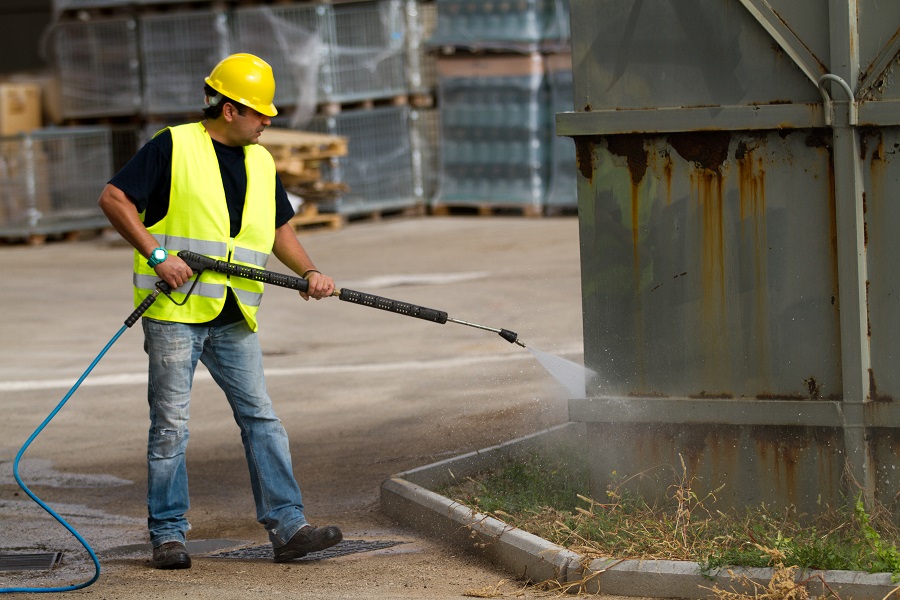 Common Classification Codes for Commercial Cleaning and Janitorial Service Companies. 
SIC Business Insurance Codes:
7349: Building Cleaning and Maintenance Services
NAICS Liability Classifications:
561720: Janitorial Services
561210: Facilities Support Services
561790: Other Services to Building and Dwellings
Business ISO General Liability:
96816: Janitorial Services
Common Workers Compensation Class Codes:
9014: Janitorial Services by Contractors—No Window Cleaning Above Ground Floor
9170: Janitorial services by contractors- Includes window cleaning above ground level. This class is similar in most aspects to class code 9014, however, it specifically includes the inside and outside cleaning of windows above ground.
9008: Janitorial services by contractor- California only. This is a state special class code and applies to to similar operations indicated above.
0917: Residential cleaning services. This classification is applicable to businesses that provide residential cleaning services inside of a customer's residence.