How might your business benefit from a BOP?
There are many aspects a commercial cleaning or janitorial services business owner should consider when deciding to buy commercial insurance. First and foremost, a business owner should consider partnering with an independent insurance agent to save them time and money when shopping coverage. Independent agents can shop your policy around to multiple carriers for you and get multiple quotes with only one phone call. They also can give you unbiased opinion on the positives and negatives of each particular carrier. An additional aspect of purchasing commercial insurance is to secure a Business Owners Package (BOP).  A BOP can make sure your business has no gaps in coverage, maximize savings, and  a BOP can be customized to your specific business needs.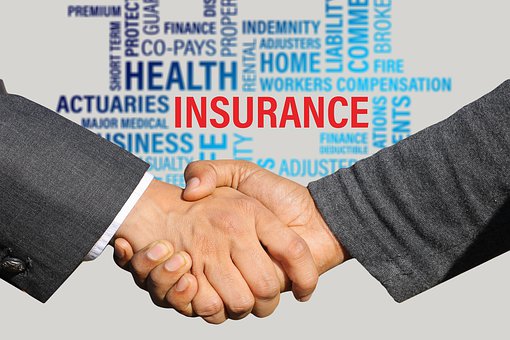 A BOP Prevents Gaps in Coverage
The first reason a commercial cleaning or janitorial services business owner should purchase a BOP is that it prevents gaps in coverage. What a gap in coverage is a situation where you have an accident happen within your business that is not covered by the insurance policies your business has purchased. A good example of this for a commercial cleaning or janitorial services business is if you have an employees who drives to multiple  locations throughout the work day. The business has a commercial auto policy that covers the driver when they are operating a company owned vehicle, but one day an employee asks to drive their own car to work one day. The supervisor approves the employee driving in their own vehicle one day and that day the employee causes an accident on their way to work. The liability to the other driver involved in the accident is the liability of your business, not the employee. The damage to your employees vehicle is covered by their personal auto insurance policy, but the property and bodily injury damage of the other person involved in the accident is the liability of the business. Unless the business purchased an additional Hired and Non-Owned Auto Insurance Policy the damages have to be paid out of pocket. If your business did not secure this policy this would be an example of a gap in coverage. Purchasing a BOP policy with one insurance carrier is the best way to prevent a gap.
A BOP can Maximize Savings
Maximizing savings is another huge benefit of going with a BOP as opposed to purchasing each policy separately from multiple carriers. Insurance companies are much more likely to dig deep for deeper discounts and additional credits, if they know they are going to get multiple policies from your business. Most businesses need anywhere from three to seven policies depending upon the specifics of your business. If an insurance carrier knows they are going to be quoting multiple policies, they are hungrier to quote your business and more likely to offer additional savings.
A BOP can be Modified to fit your needs
Commercial Cleaning and Janitorial Services Companies come in many shapes and sizes. Some businesses have few or no employees.  Other businesses have more than a hundred employees. Most businesses in this industry fall somewhere in the middle. Some businesses have employees who come to one location, clean that facility and go home from the day. Other businesses have employees who drive to two or more locations throughout the day. Some businesses, like window washers, have employees who climb high into the air to clean remote areas of a property. Other businesses do not allow their employees to even step on a ladder.  All of these aspects of your business make your business unique when it comes to purchasing commercial insurance. A BOP is ideal for this industry because, depending on the size and scope of your business, a BOP can be tailored to meet your businesses unique needs.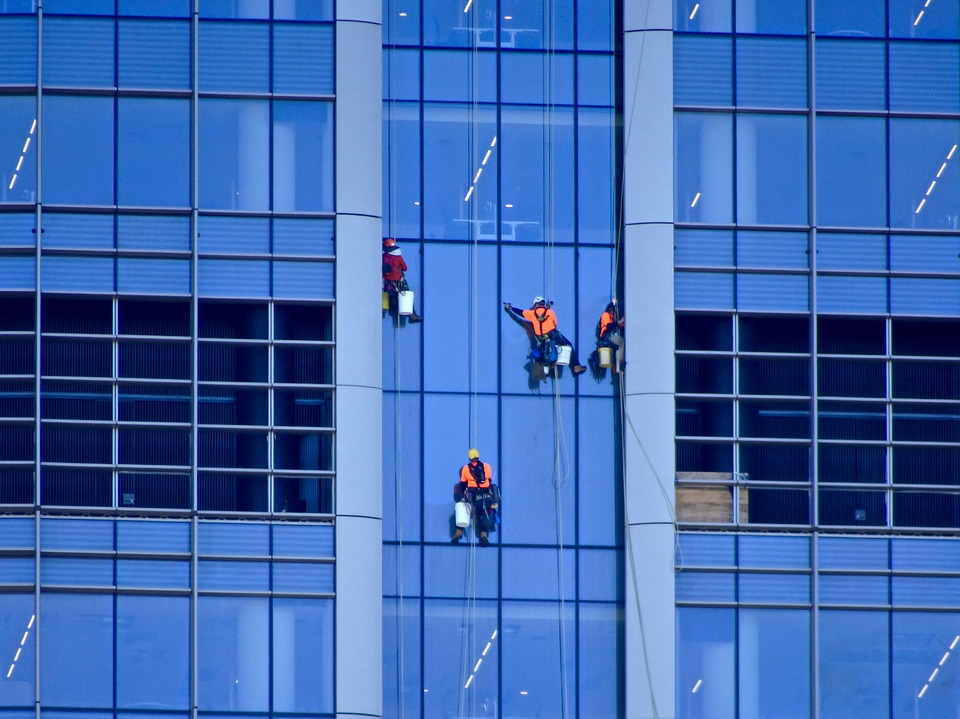 Common Coverages Included in a BOP for Commercial Cleaning and Janitorial Services Companies
✓ General Liability Insurance
✓ Business Personal Property
✓ Hired and Non-Owned Auto
✓ Workers Compensation Insurance
✓ Employee Dishonesty
✓ Inland Marine Coverage
General Liability Insurance
General Liability is a particular type of insurance that protects a business from most liability exposures other than automobile and professional liability. One thing to keep in mind is that General Liability is not all encompassing. Consult with your insurance professional to determine what additional coverages your business may need.
Business Personal Property
Business Personal Property Insurance is the most basic form of property insurance coverage that is offered to businesses and and non-profit organizations. It is similar to Personal Property Insurance in a Homeowner's Policy.  Business Personal Property covers nearly all items of value that aren't considered a structure, fixture, automobile, watercraft, or aircraft. For a commercial cleaning or janitorial services company, this would include items such as desks, chairs, tools, equipment, appliances, furniture, etc.
Hired and Non-Owned Auto
When a Small Business has employees who operate a vehicle as part of business operations, it is necessary to secure some form of commercial auto insurance. If the business owns and operates the vehicles being used, a standard commercial auto policy is all that is needed. If the business has employees who drive rented vehicles or their personal vehicles for business tasks, the business needs to secure additional auto insurance coverage. This coverage is called Hired and Non-Owned Auto Insurance. It can be purchased as a stand alone policy or as an addition to a commercial auto policy.
Workers Compensation Insurance
Workers Compensation Insurance is frequently referred to as the 'Exclusive Remedy' because it provides a mutually beneficial situation for employee and employer when injuries occur on the job. Employers gain the peace of mind that they cannot be sued for injuries that occur as a part of normal business operations and employees get medical costs and some lost wages covered in return for the promise not to sue for damages that occur naturally as a part of the job.
Employee Dishonesty
Employee Dishonesty Coverage is designed to deal with situations where employee theft of money, securities, or property occur within your business. These policies are typically written with either a per loss limit, a per employee limit, or a per position limit.
Inland Marine Coverage
Inland Marine Insurance is a form of Property Insurance that is designed specifically for property in that is frequently in transit over land.  Some policies also include certain types of movable property; instruments of transportation like bridges, roads, and piers; and instruments of communication such as television and radio towers.  This policy is frequently referred to as 'Floater Coverage' because the policy provides coverage without regard to the location of the covered property.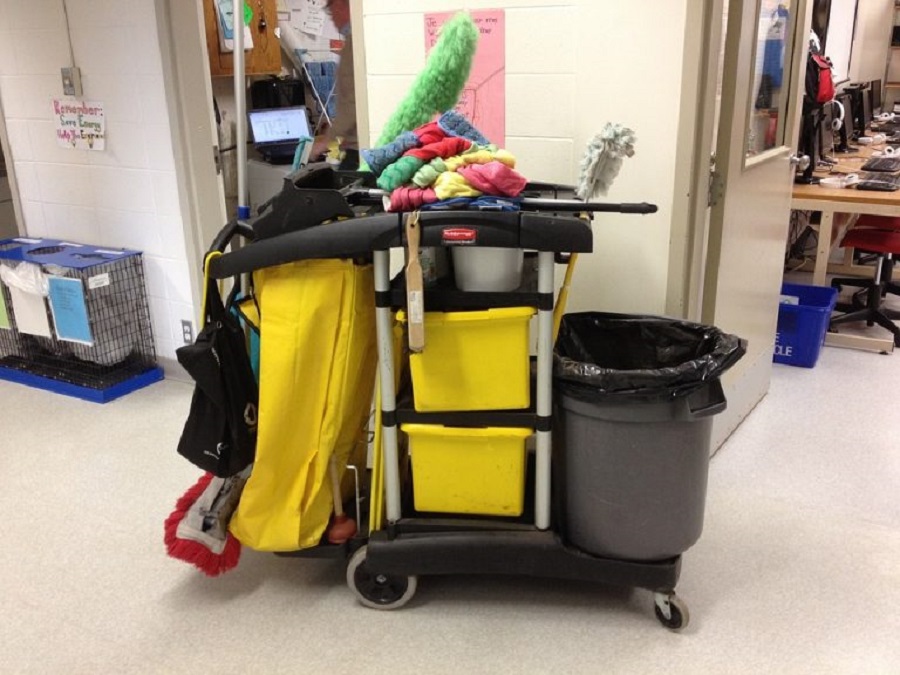 Common Class Codes for Commercial Cleaning and Janitorial Services Companies
SIC Business Insurance Codes:
7349: Building Cleaning and Maintenance Services
Business ISO General Liability:
96816: Janitorial Services
NAICS Liability Classifications:
561720: Janitorial Services
561210: Facilities Support Services
561790: Other Services to Building and Dwellings
Common Workers Compensation Class Codes:
9014: No Window Cleaning Above Ground Floor
9008: California only. This is a state special class code and applies to to similar operations indicated above.
9170: Includes window cleaning above ground level. This class is similar in most aspects to class code 9014, however, it specifically includes the inside and outside cleaning of windows above ground.