5 Insurance Coverages Small Business Owner's may not realize they need for their Commercial Cleaning or Janitorial Services Company
Janitorial Services and Commercial Cleaning Companies have unique risks no other businesses face. Because of these unique risks, businesses within this industry need unique insurance to properly protect the business. There are certain policies that all businesses should have, but there are also several policies that many commercial cleaning and janitorial service companies should strongly consider. Here are five additional policies business owners and managers should strongly consider securing.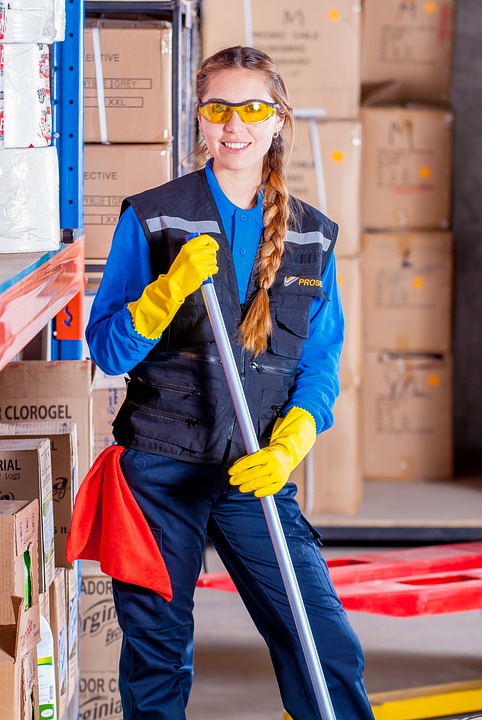 Business Income 

Cyber Insurance
EPLI
Umbrella
BOP
Business Income with Extra Expense
Business Income with Extra Expense Coverage is also commonly referred to as Business Interruption Insurance. It is a type of commercial property insurance covering loss of income suffered by a business when damage to its premises causes a slowdown or suspension of its operations. A common time when this policy is needed is when a fire takes place.  The coverage applies to loss suffered during the time required to repair or replace the damaged property. It may also be extended to apply to loss suffered after completion of repairs for a specified number of days.
Cyber
Cyber liability is divided into two categories of coverage: first-party and third-party. The first -party coverage is commonly referred to as Data Breach Insurance. This policy deals with the immediate response cost related to a data breach. These cost may include notifying all customers who are affected by the breach, hiring a forensic team to find out how the breach occurred and fix it, and providing credit monitoring services for those impacted for up to one year.
EPLI
EPLI stands for Employment Practices Liability Insurance. EPLI is a form of professional liability insurance designed to specifically address the unique risks associated with hiring, employing, and terminating employees. The average out-of-court settlement for an Employment Practices Liability Insurance claim is about $40,000. If the case actually goes to trial, the average award amount is $218,000, and nearly 10% of these cases can result in an award of more than $1,000,000. Employees file over 90,000 charges per year with the U.S. Equal Employment Opportunity Commission. EPLI Coverage can protect your business if you become the target of one of these cases.
Umbrella
An Umbrella Insurance Policy is designed to lift the limits of all existing policies a business has in place. When a claim occurs, the existing policy will cover the business up to the limits of the policy if the claim is a covered loss. In some instances, the claim will be more than the limits of the policy. In this case, if the business has an Umbrella Policy in place, the Umbrella Policy will cover the additional costs up to the limits of the Umbrella Policy. The key to this policy kicking in is that the underlying claim must be a covered loss. If the underlying loss is the result of a tornado and the business does not have a specific Tornado Policy in place than the Umbrella Policy will not kick in.
BOP
A BOP stands for a Business Owner's Policy or a Business Owner's Package. These packages of coverages are designed by insurance carriers for businesses in particular industries. Because of historical claims data, the insurance carriers know what claims are common within the particular industry and through this knowledge they know which policies to recommend to business that operate in a given field.